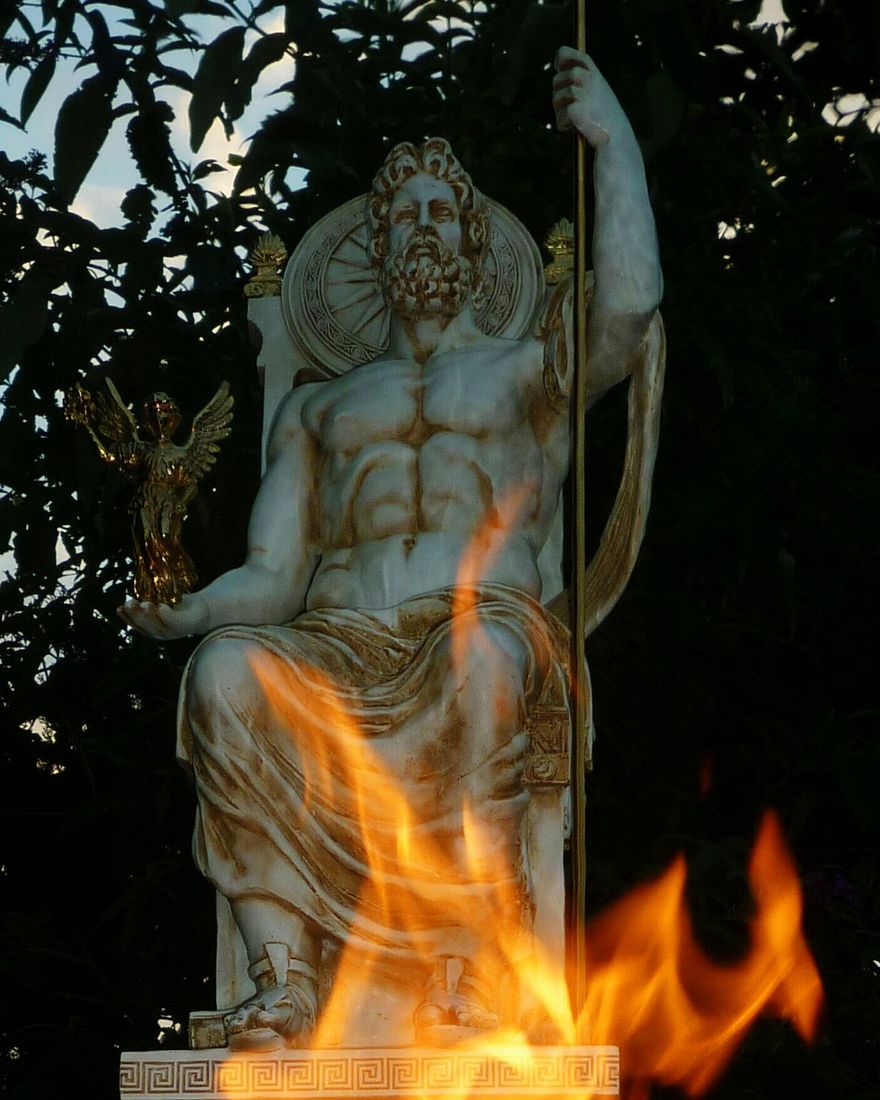 AHMInc.EiV Upaton Kronidhn
ZHNA QEWN TON ARISTON AEISOMAI HDE MEGISTON,
EURUOPA, KREIONTA, TELESFORON, OSTE QEMISTI
EGKLIDON EZOMENH PUKINOUS OAROUS OARIZEI.
ILHQ, EURUOPA KRONIDH, KUDISTE MEGISTE.
Hymn 23 to Zeus
I will sing of Zeus, Chiefest among the gods and Greatest,
All seeing, the Lord of All, the fulfiller who whispers words of
wisdom to Themis as she sits leaning towards him.
Be gracious, all seeing son of Kronos, most excellent and great !