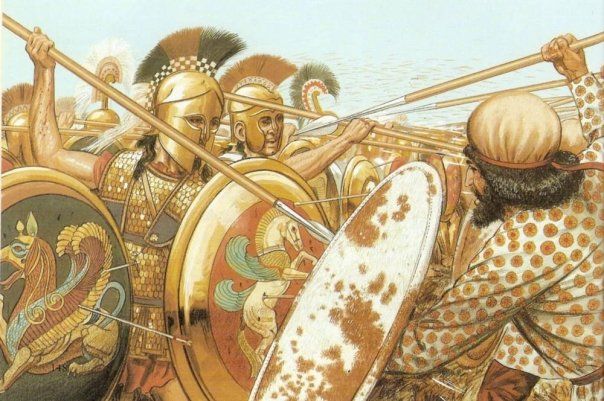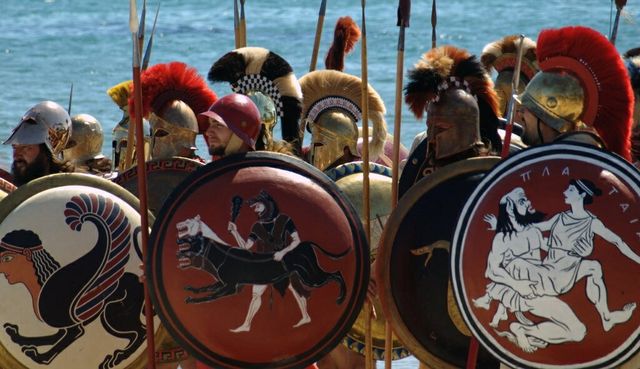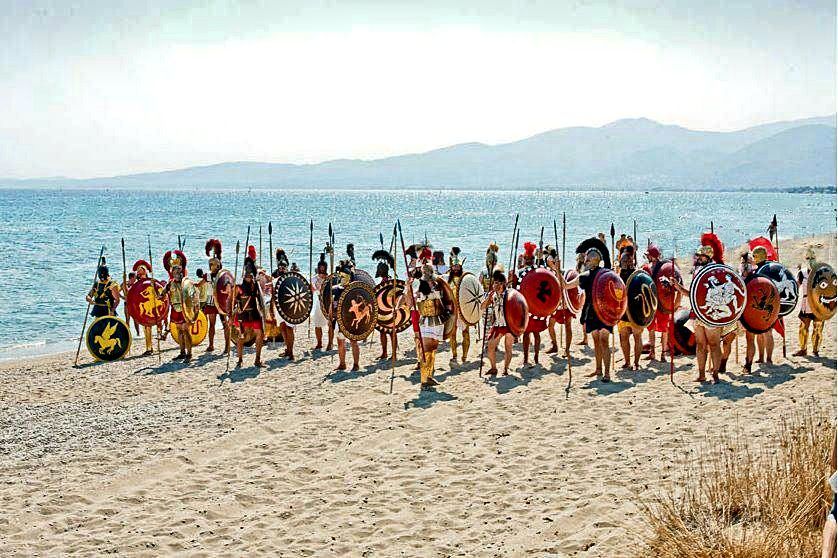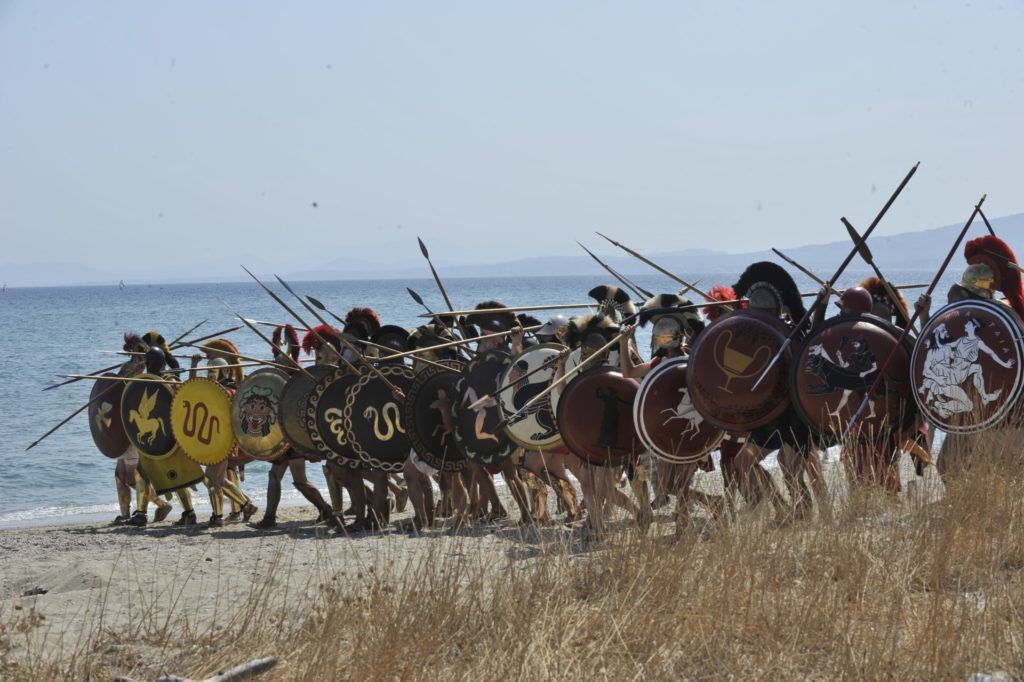 HISTORICAL REVIVAL
Battle of Plataea 479 BCE
2,500 Year's Anniversary
a week of Experimental Actions
July 26th-31st 2022
We are waiting for you!
At the Opening Ceremony at
the Archaeological
Site of Plataea.
Boeotia, Greece.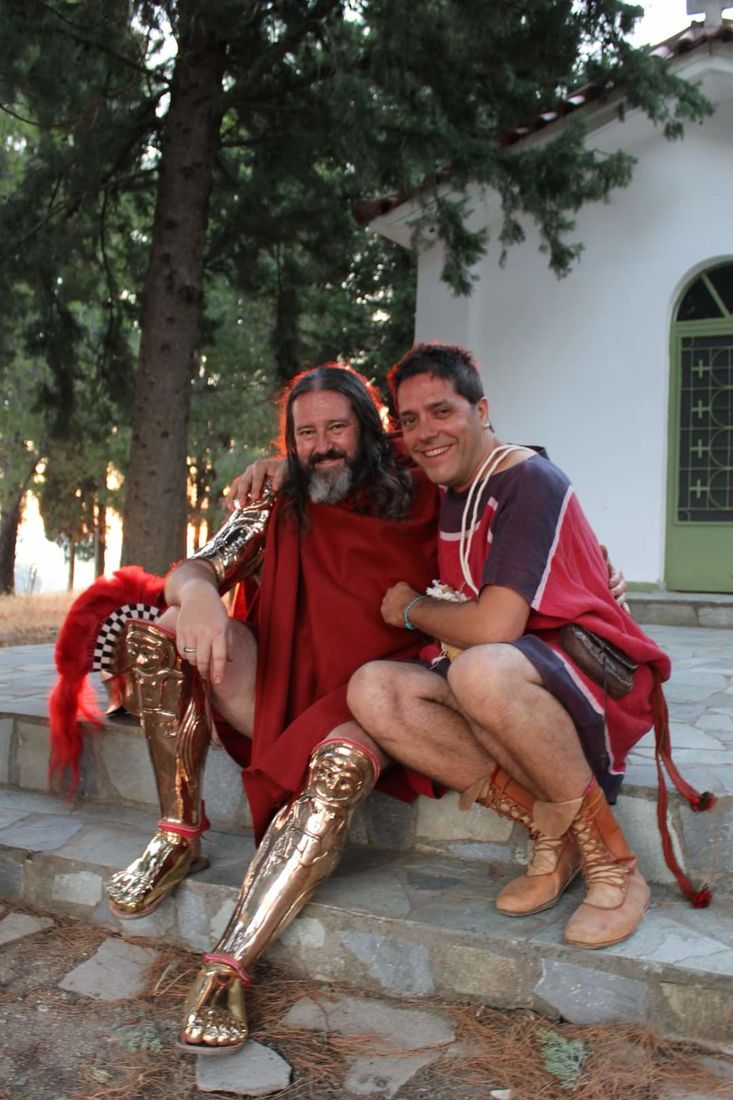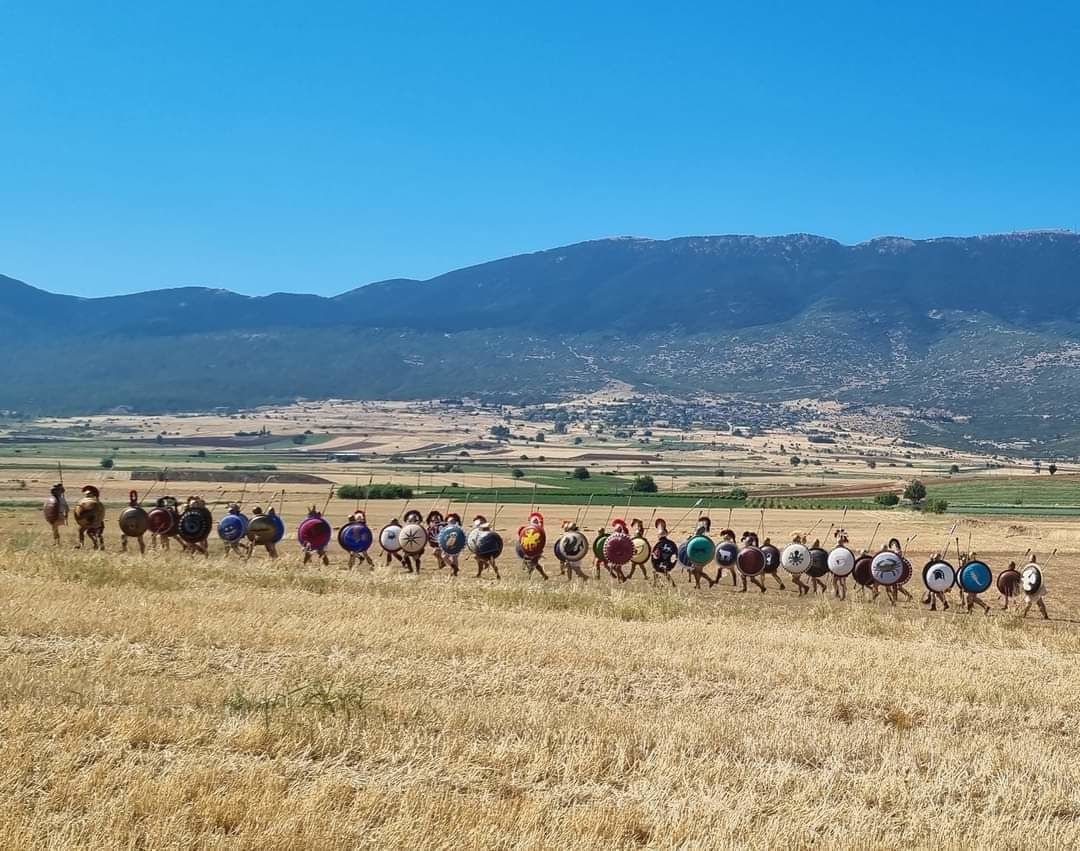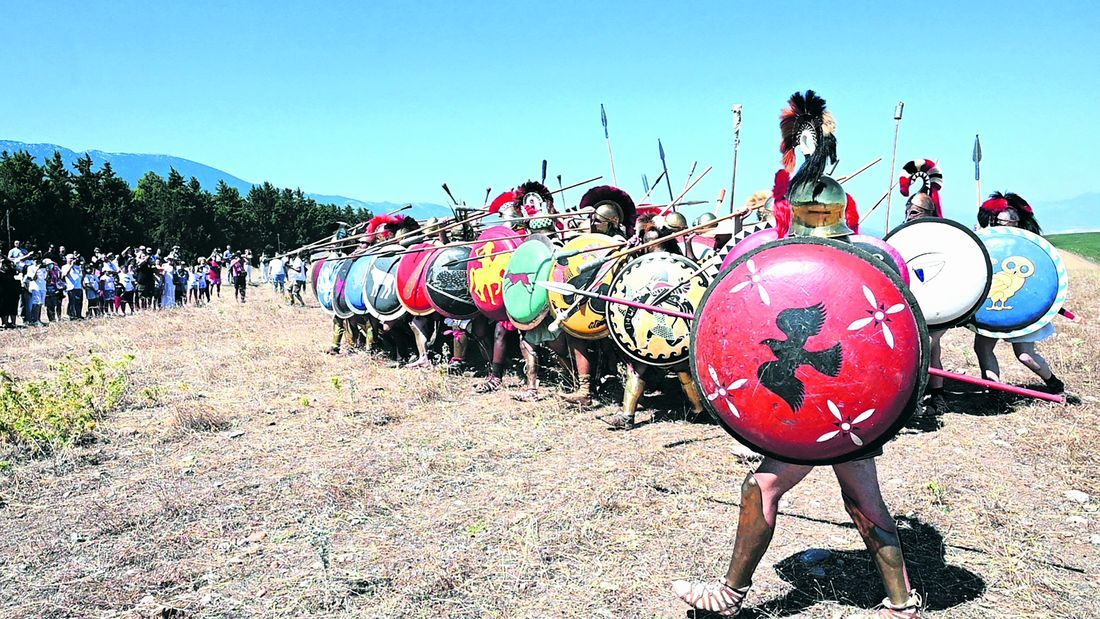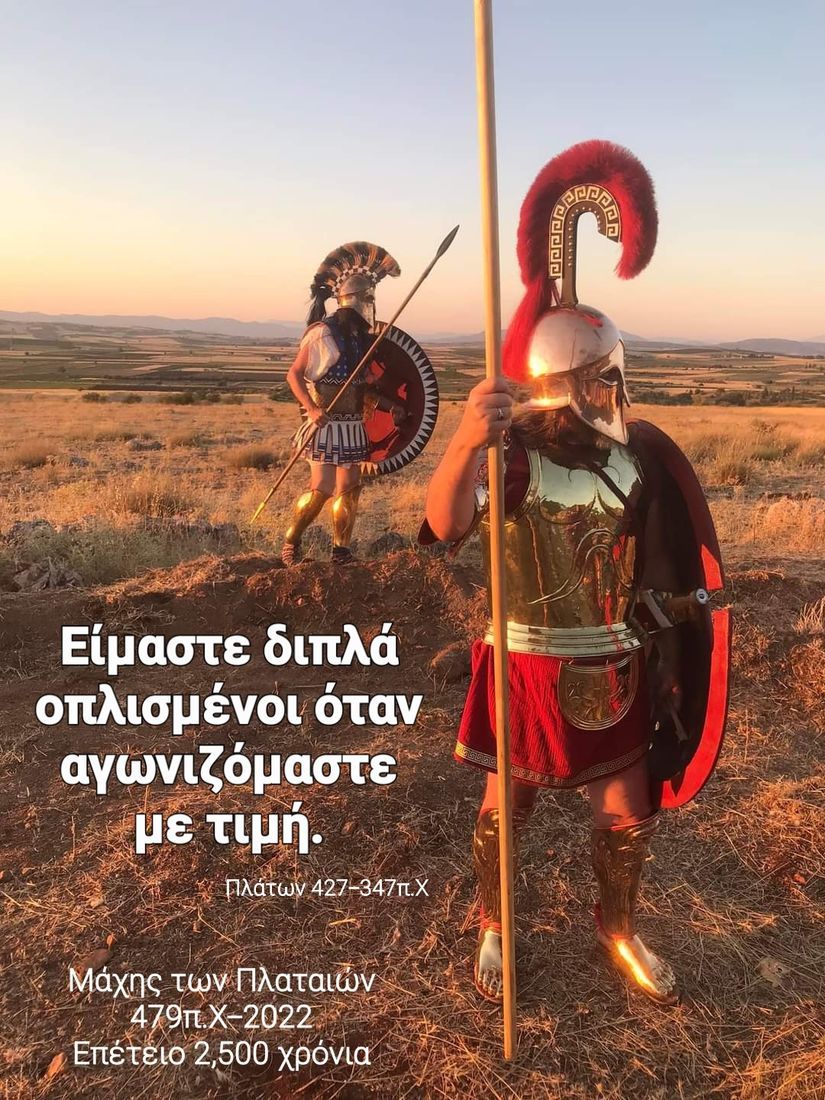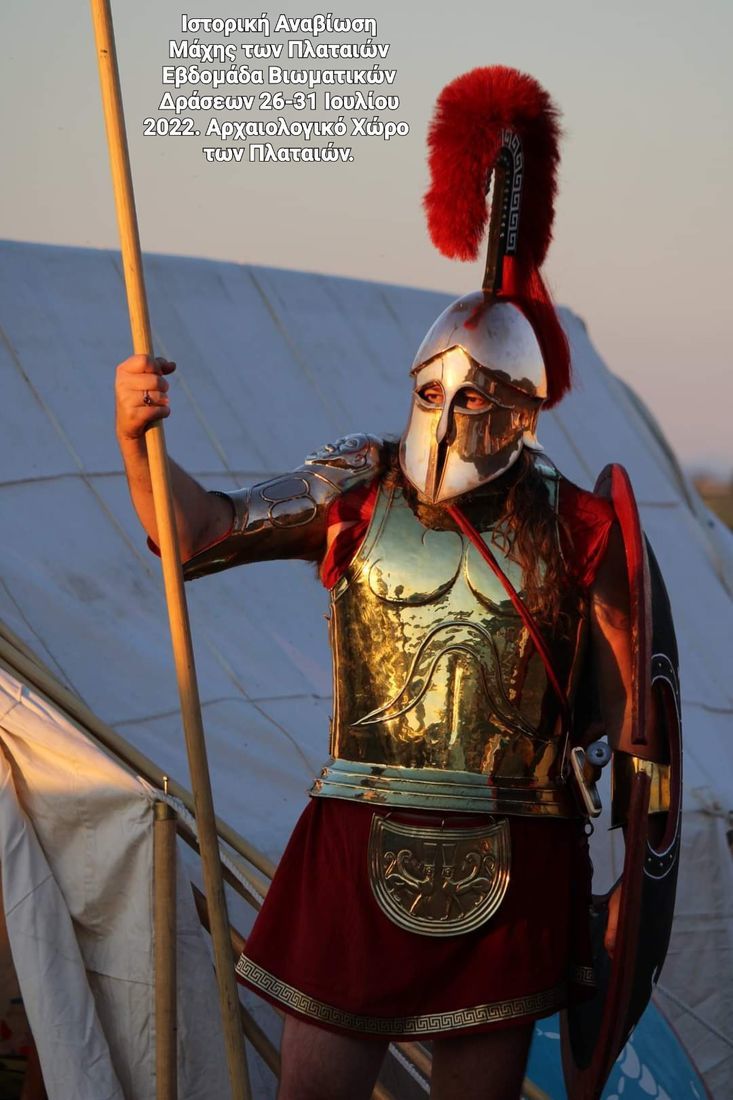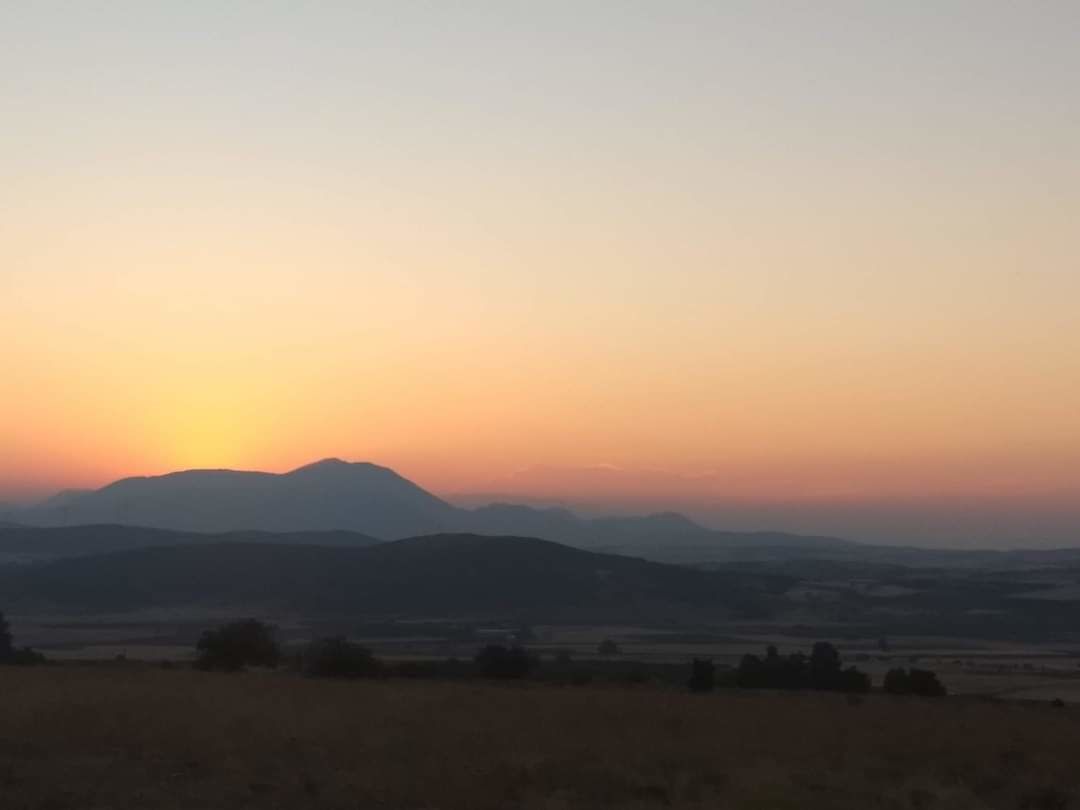 Battlefield of Plataea at Sunset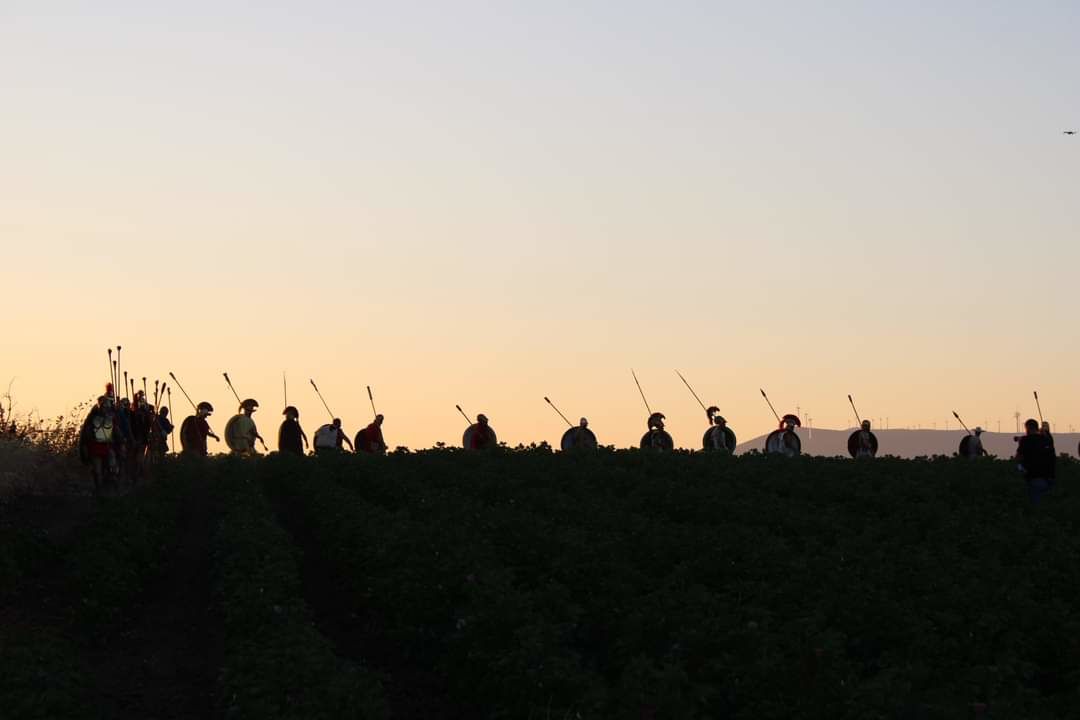 Battle of Plataea, the Athenians vs the Medizing Thebans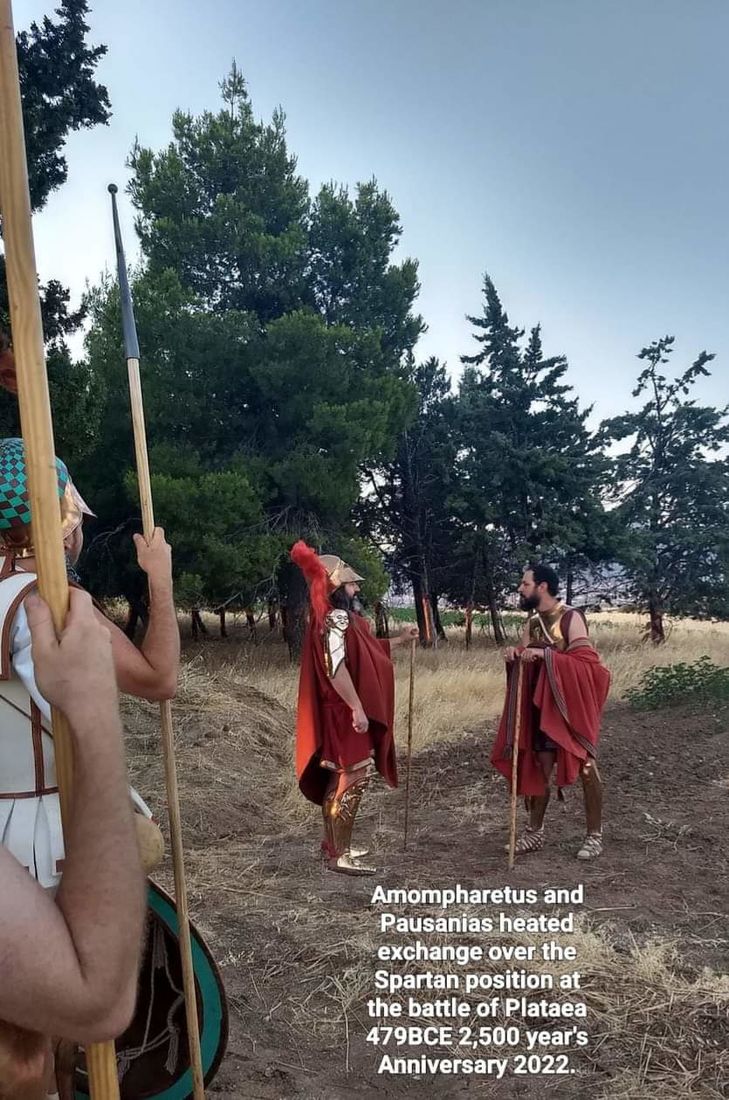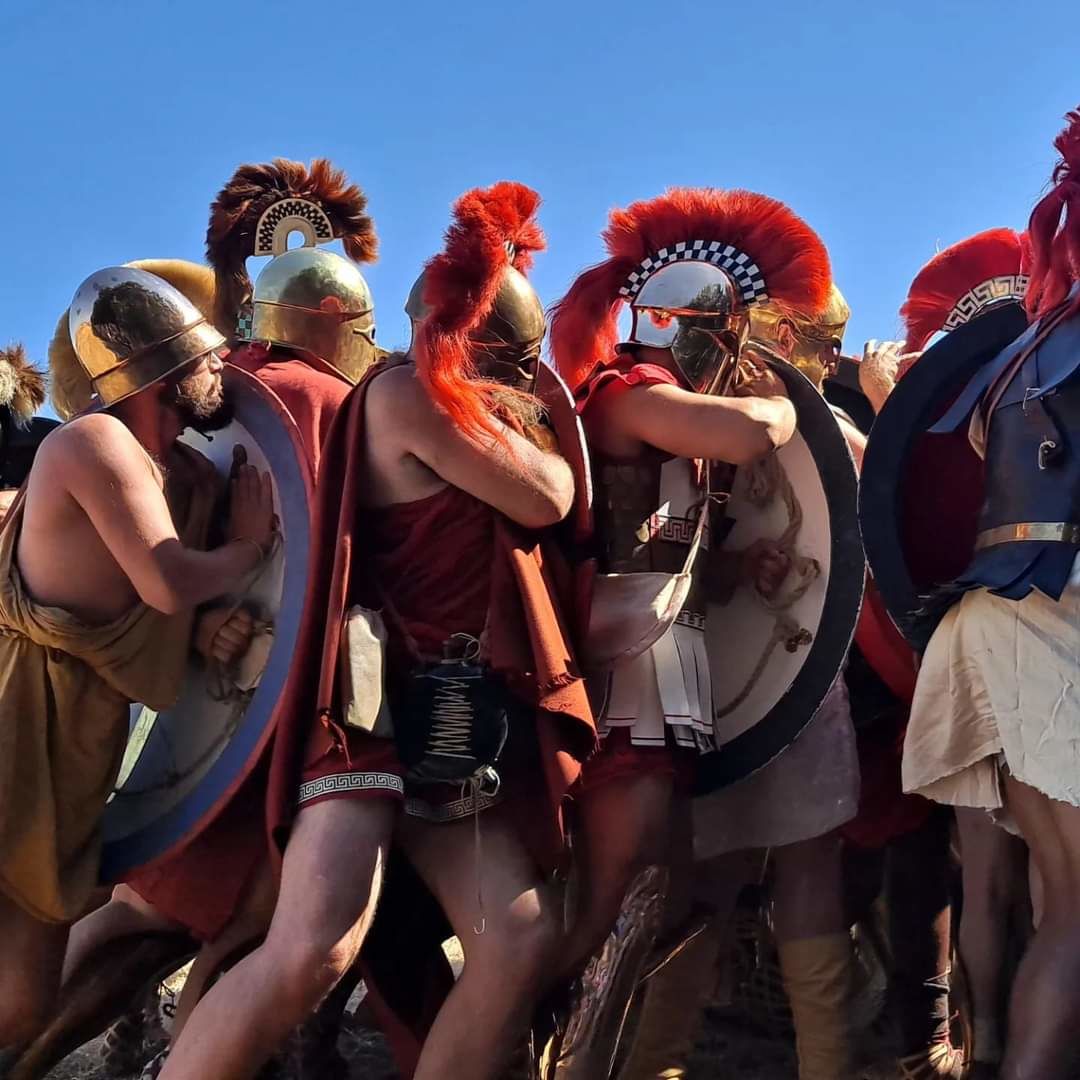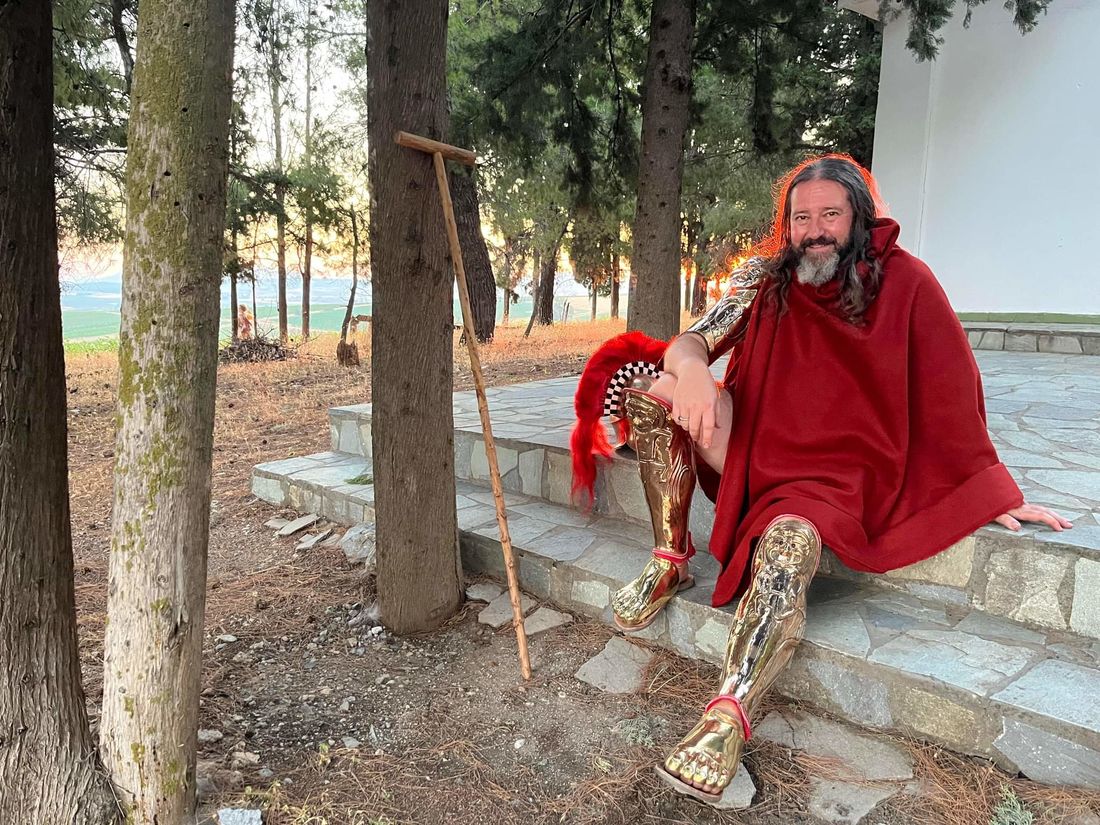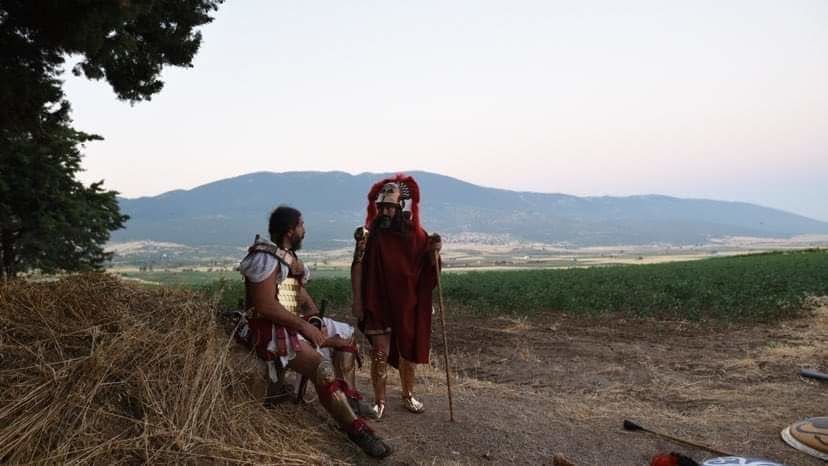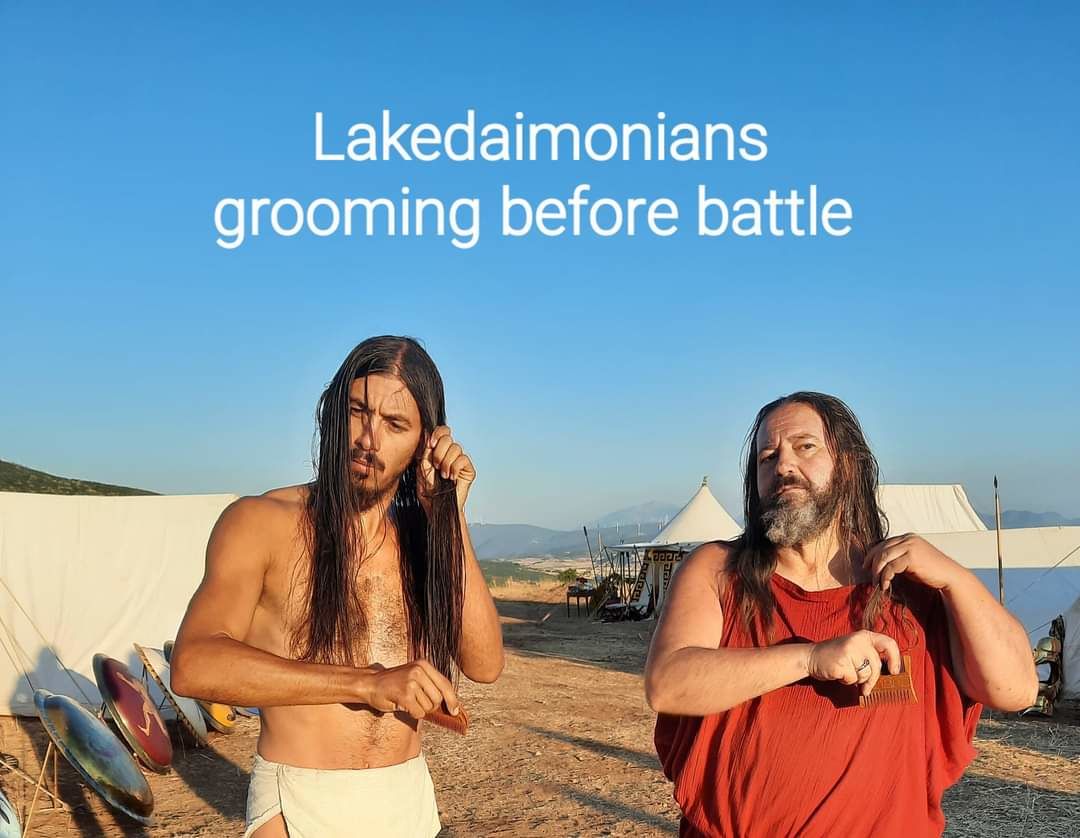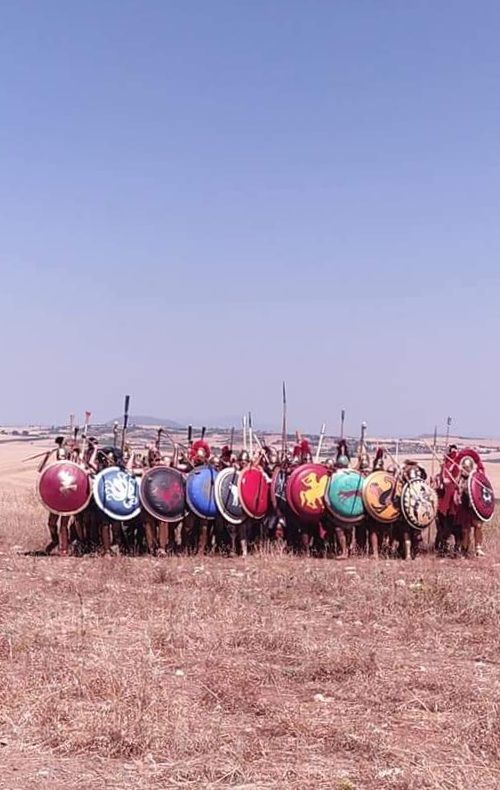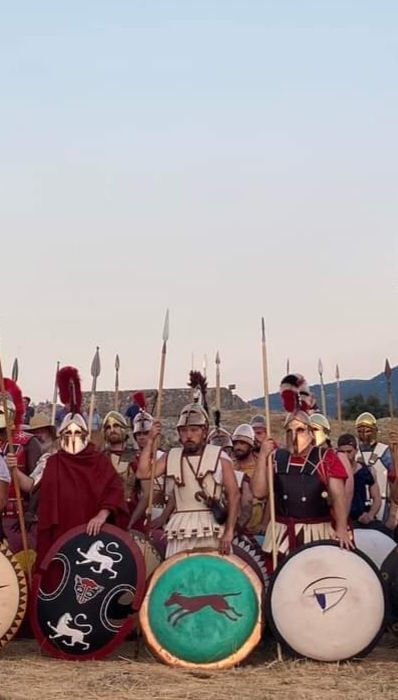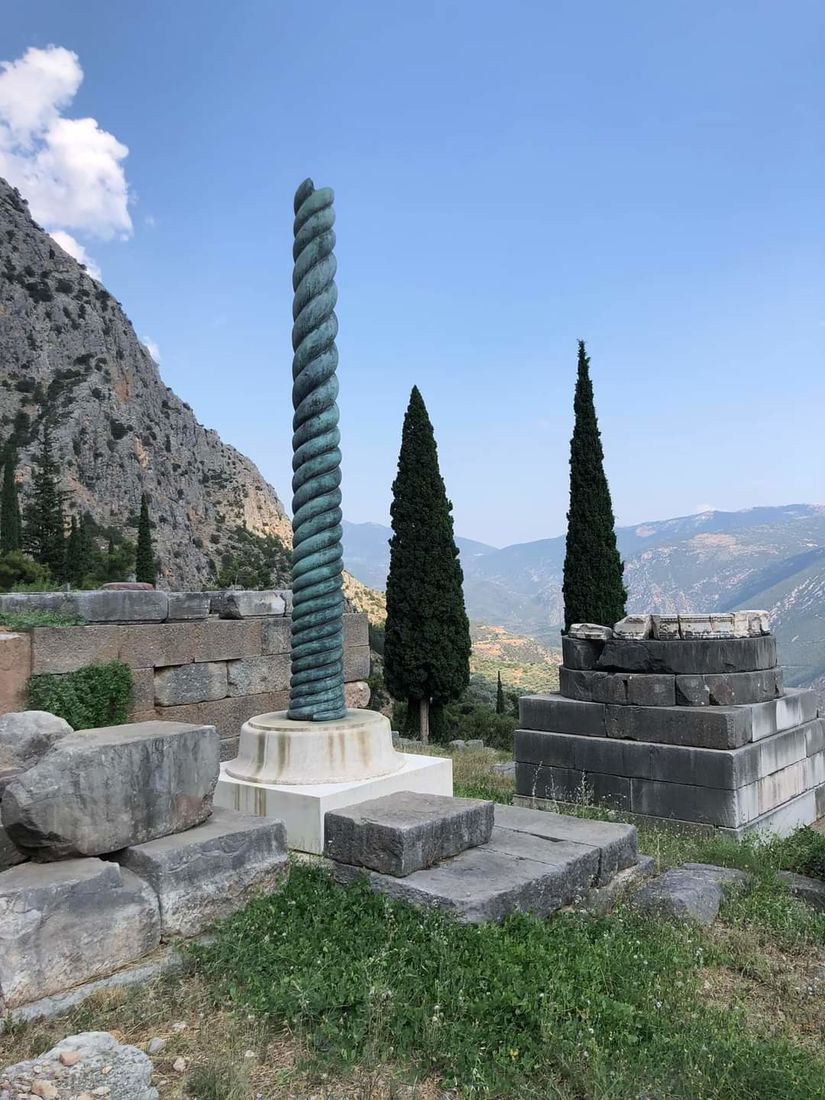 The Serpent Column was originally part of a Victory tripod, which was dedicated to the Sanctuary of Apollo in Delphi by the Greeks after their Victory over the Persians in 479 BCE. This Bronze monument consists of three snakes twisted around each other to form the column shaft. "Three headed Serpent" TrikarhnoV OfiV Trikarenos Ophis this offering was made in the Spring of 478 BCE,
several months after the defeat of the Persian army in the battle of Plataea (August 479BCE) by those Greek city-states in alliance against the Persian invasion of mainland Greece,during the Greco-Persian Wars.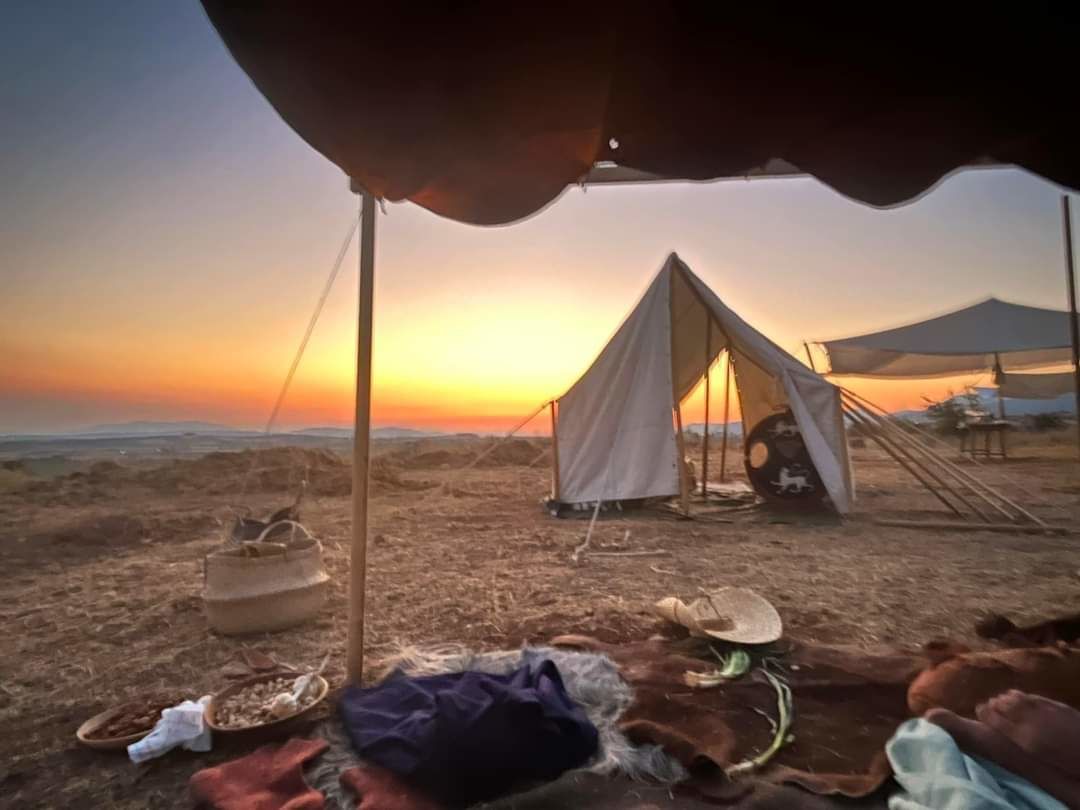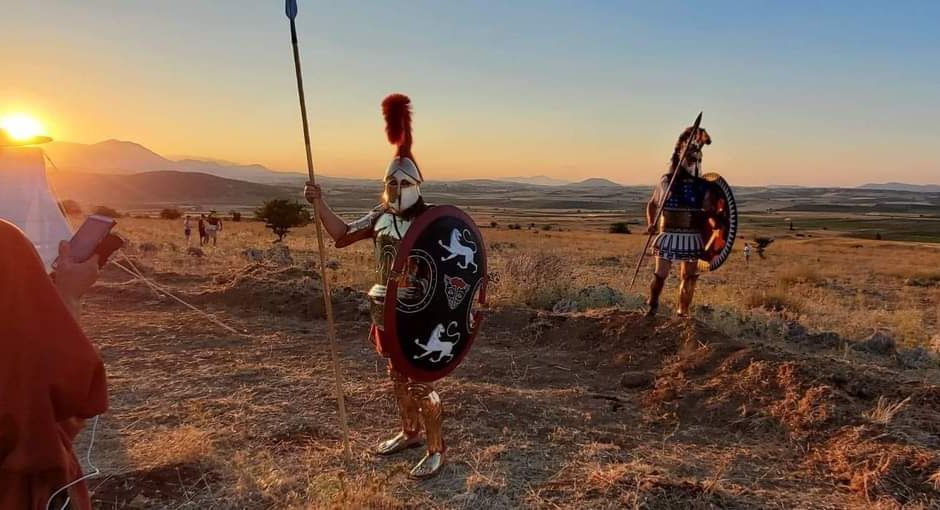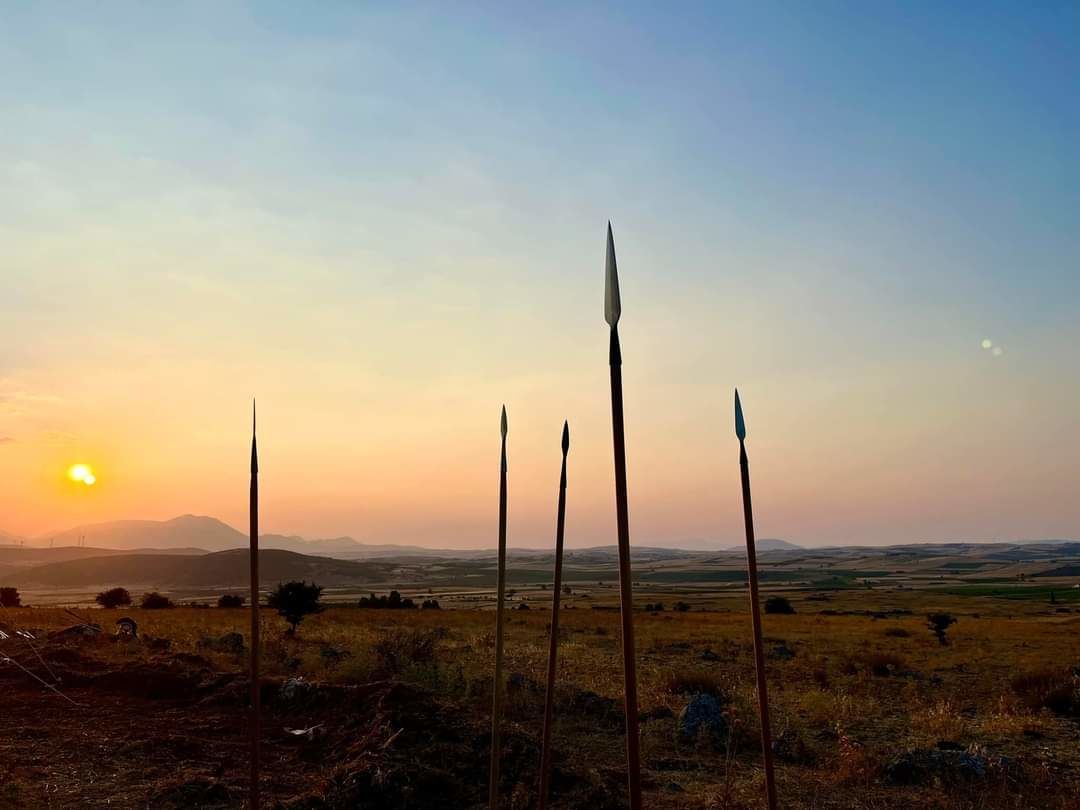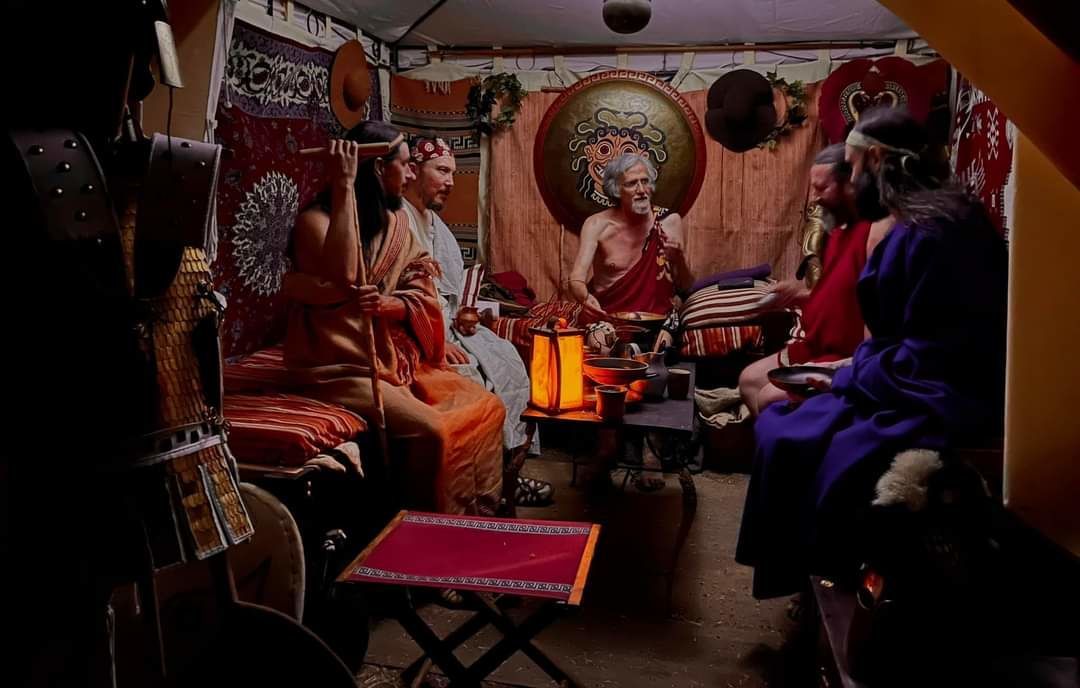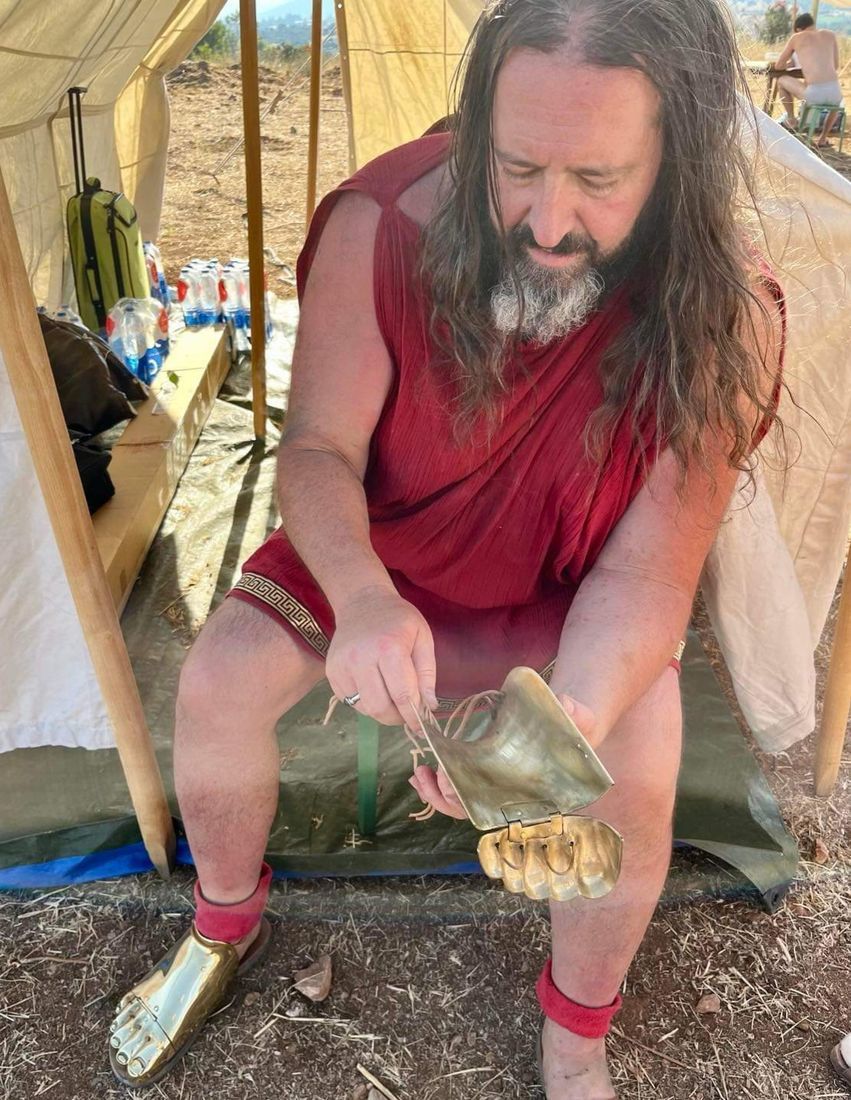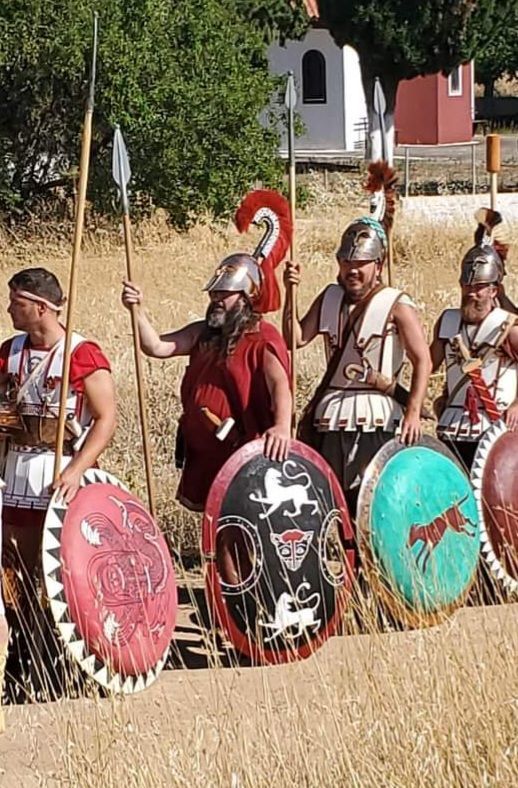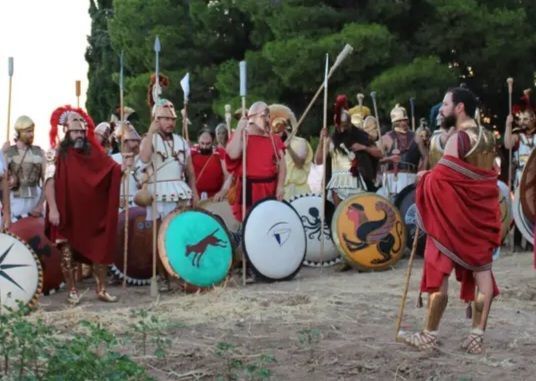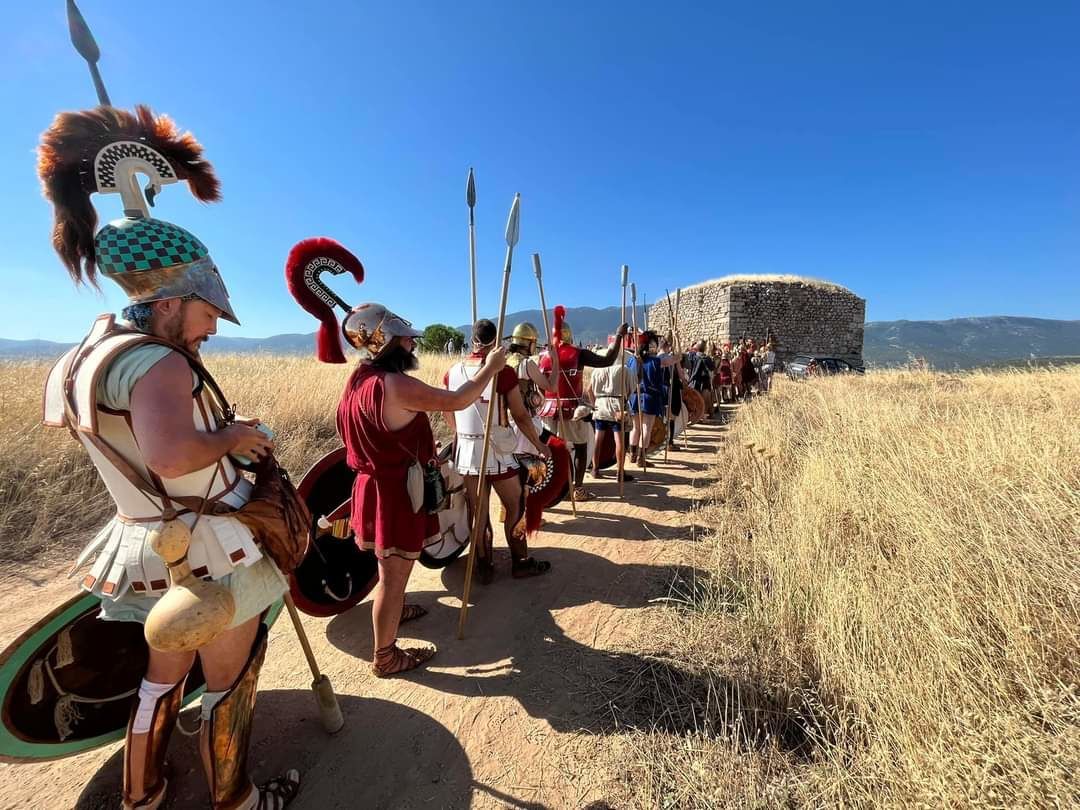 Re-enactors assembled at the Tower of Plataea, ready to engage the Medizing Thebans.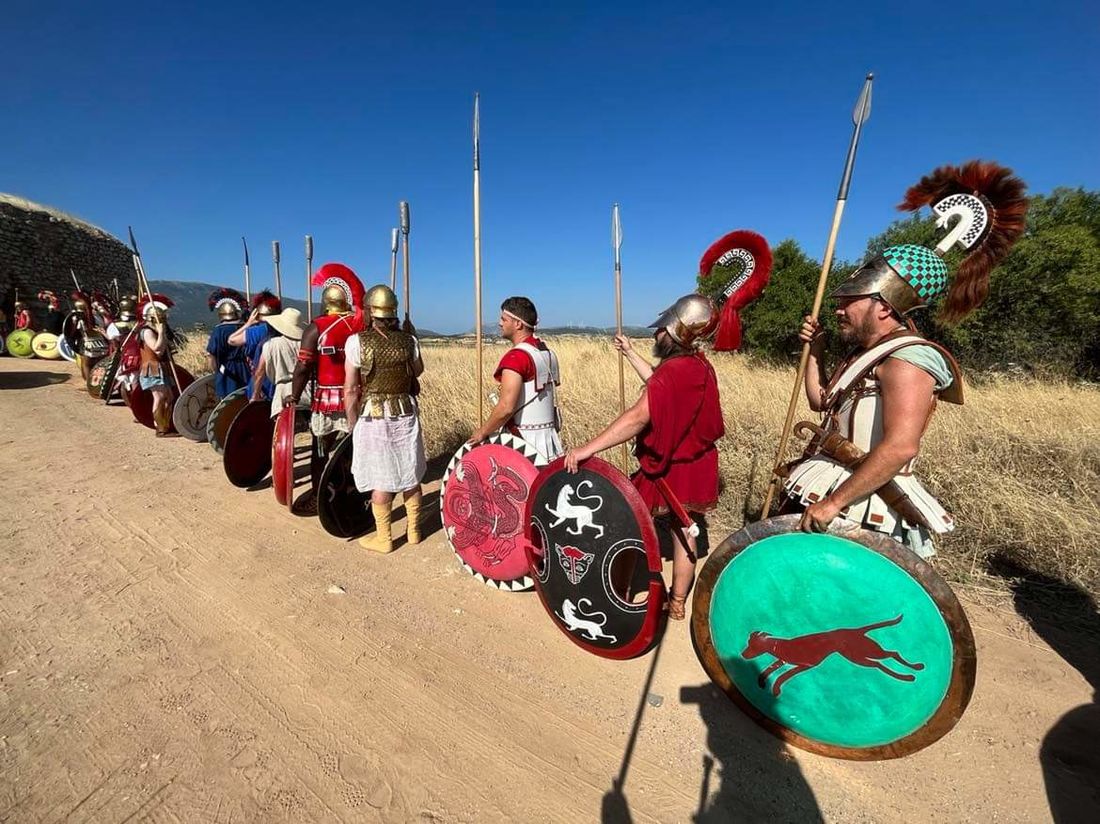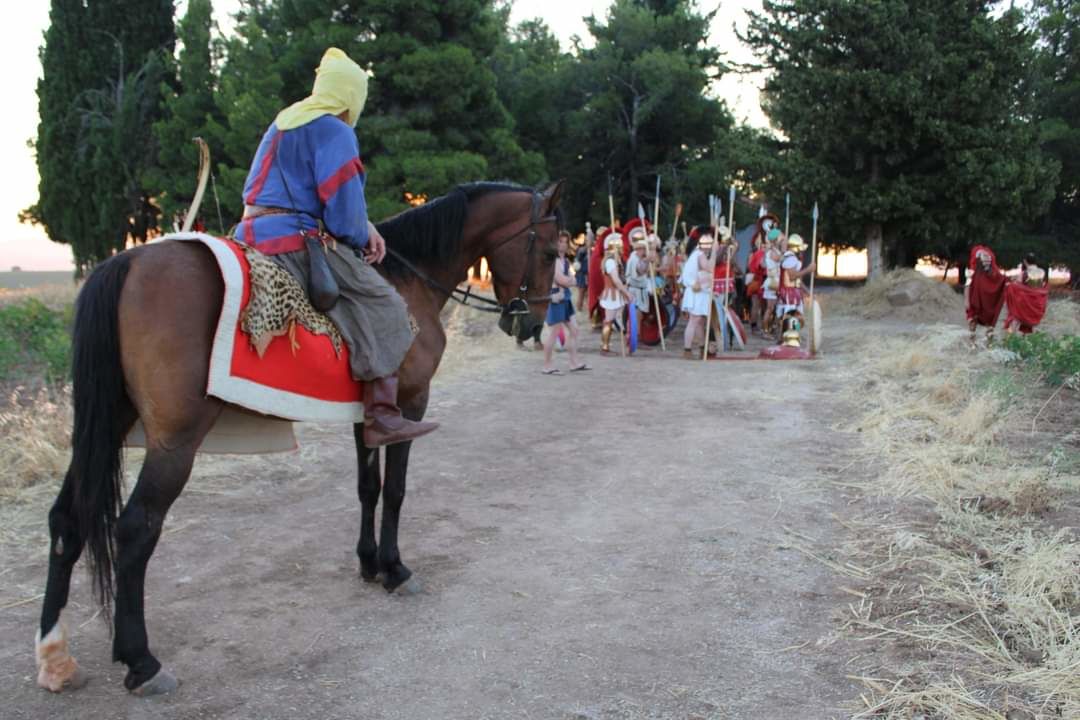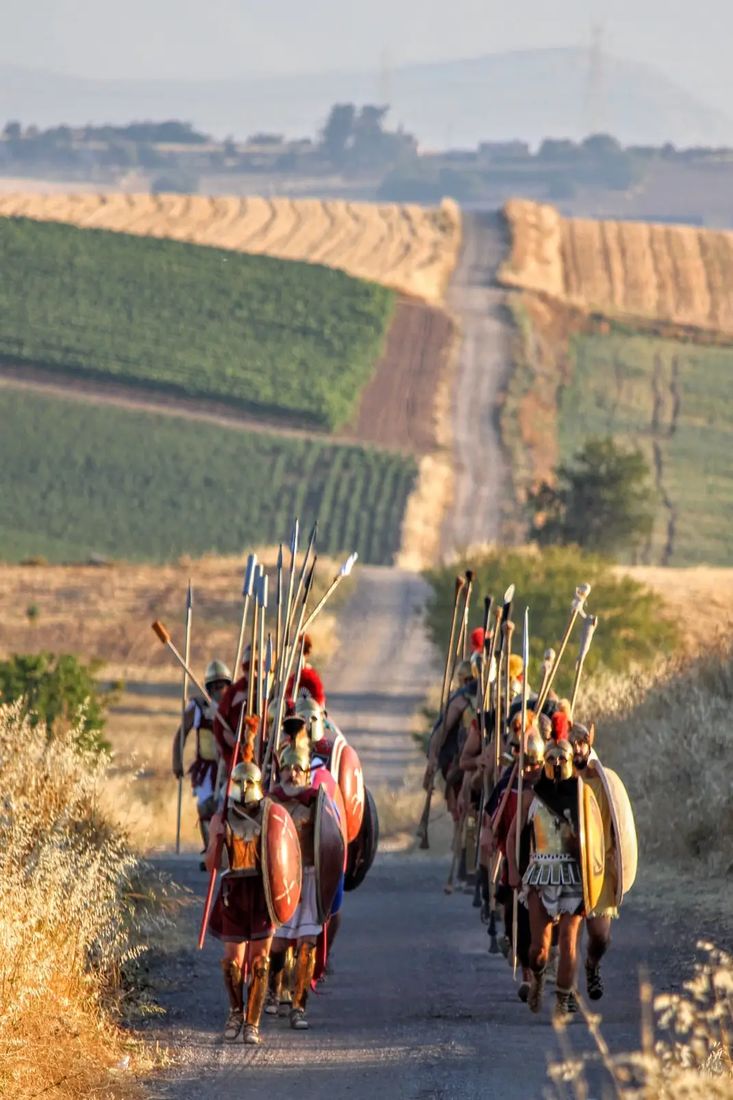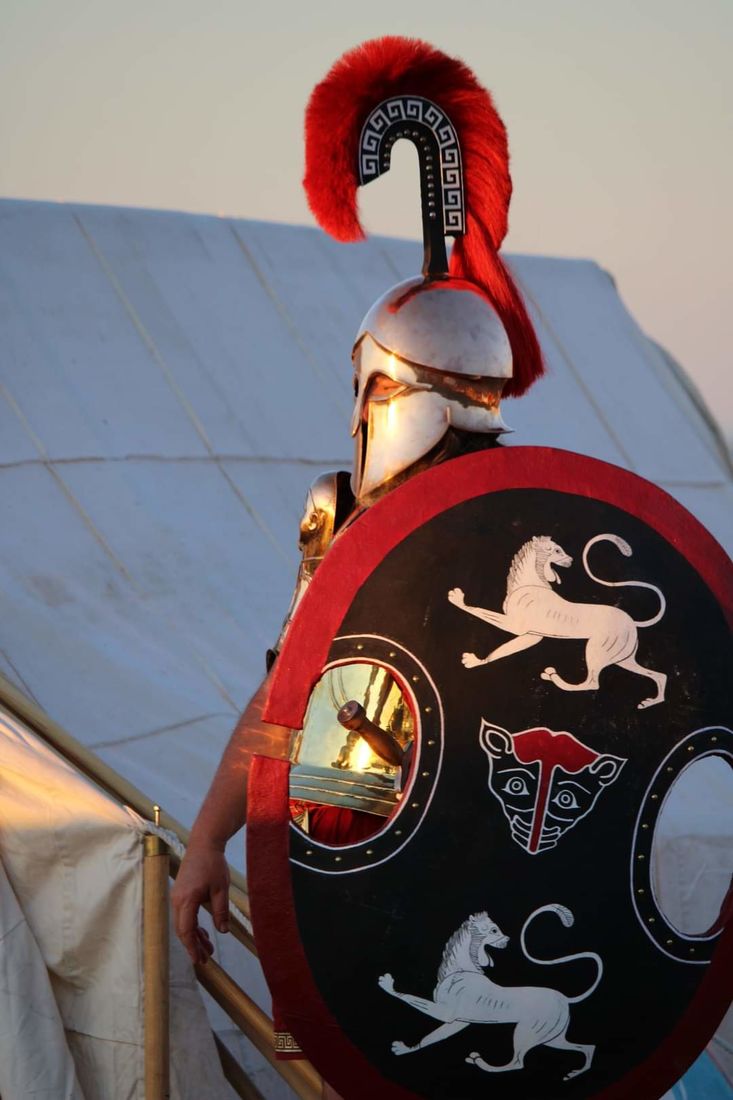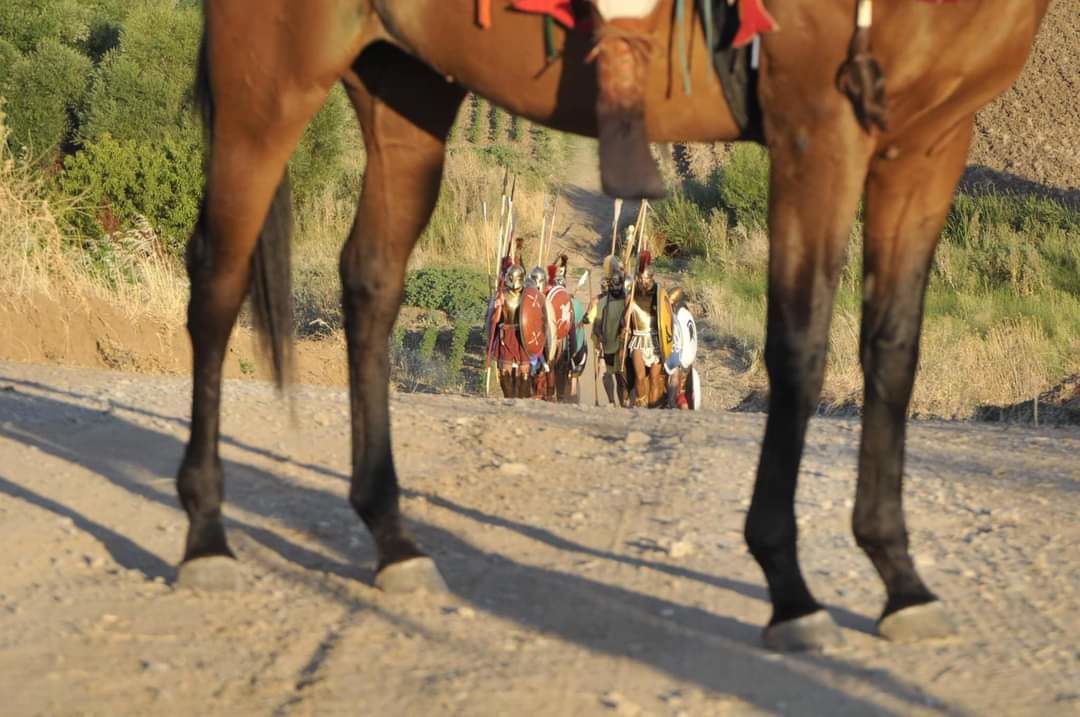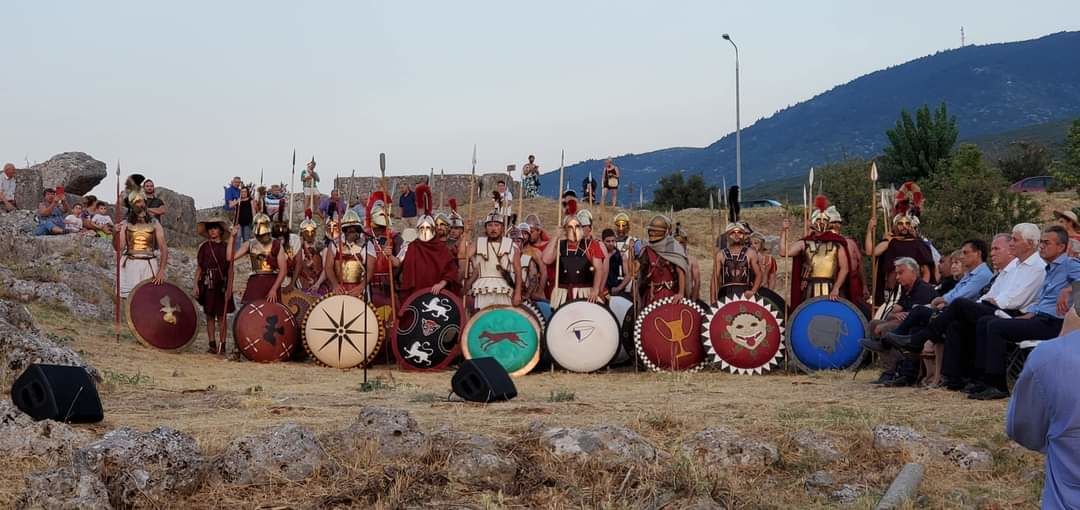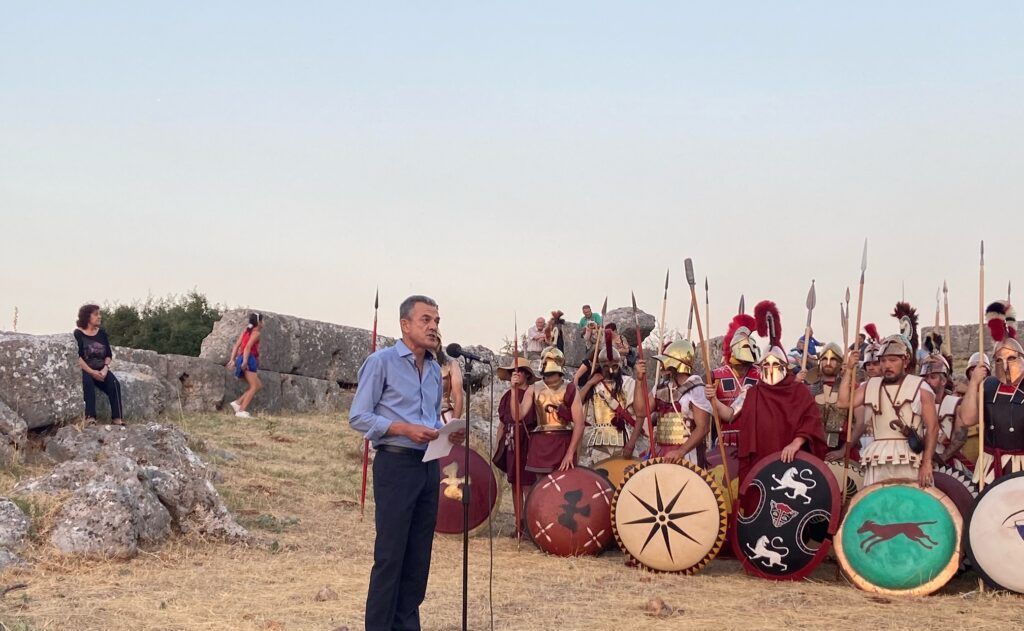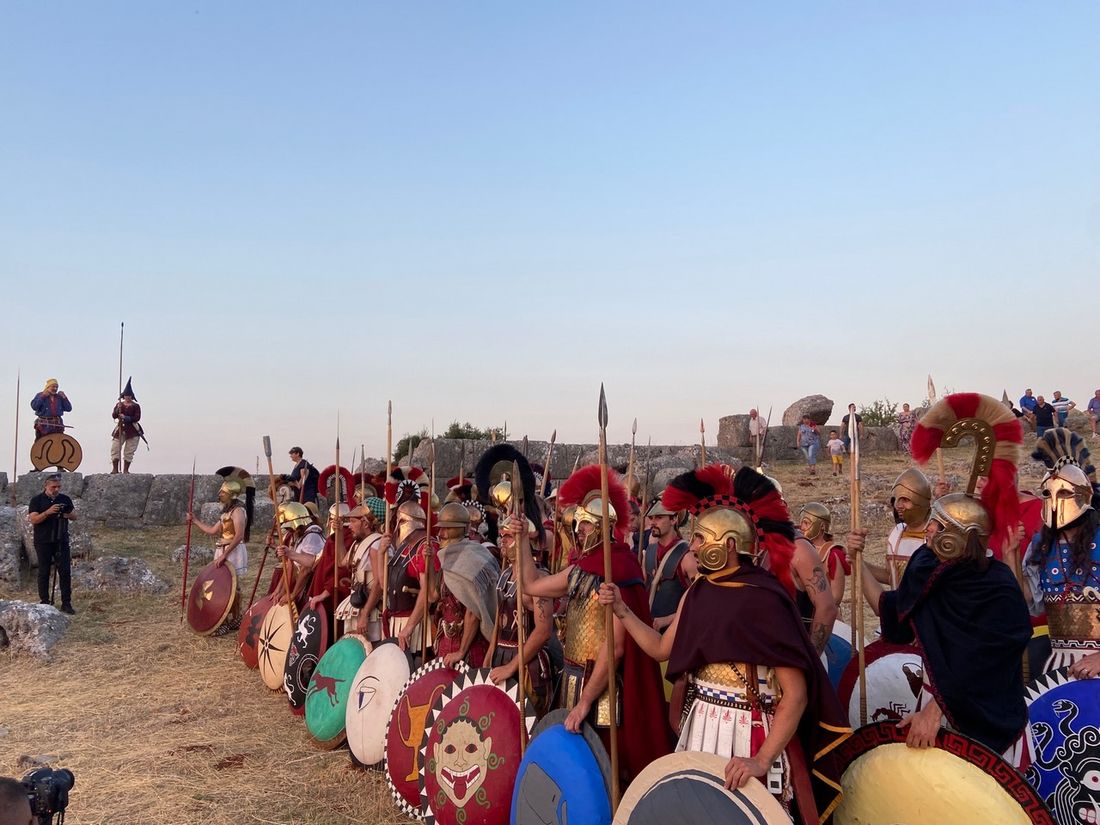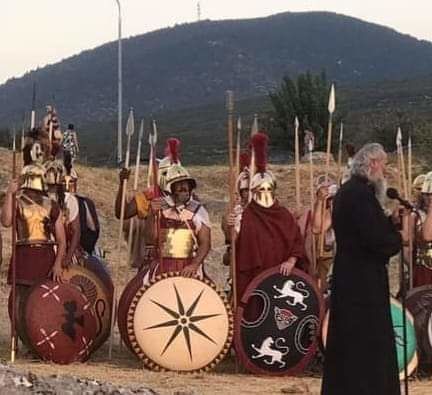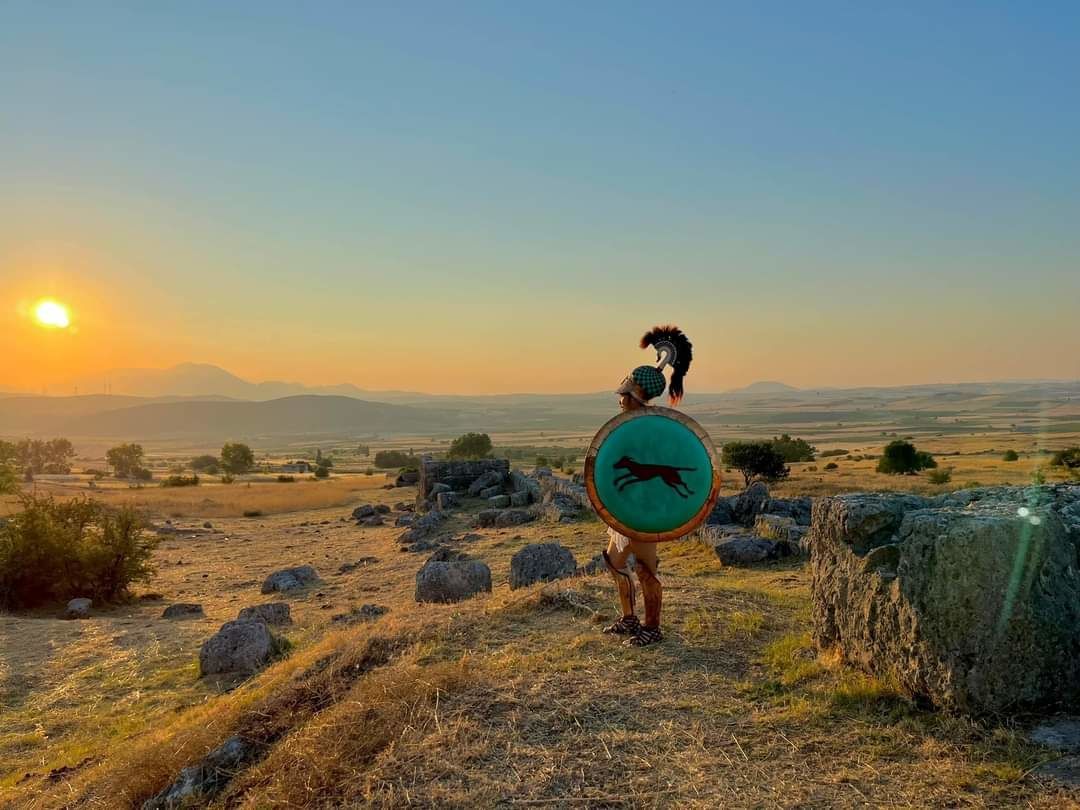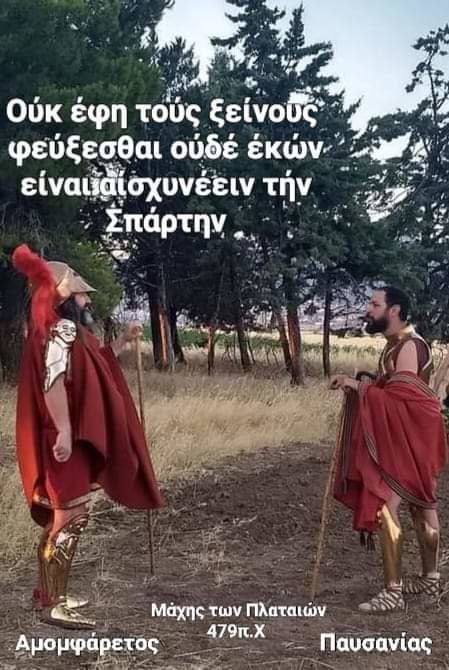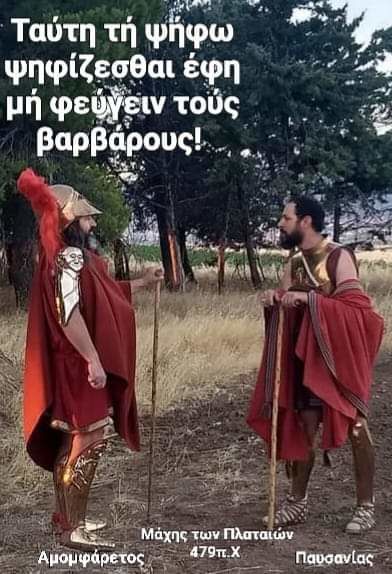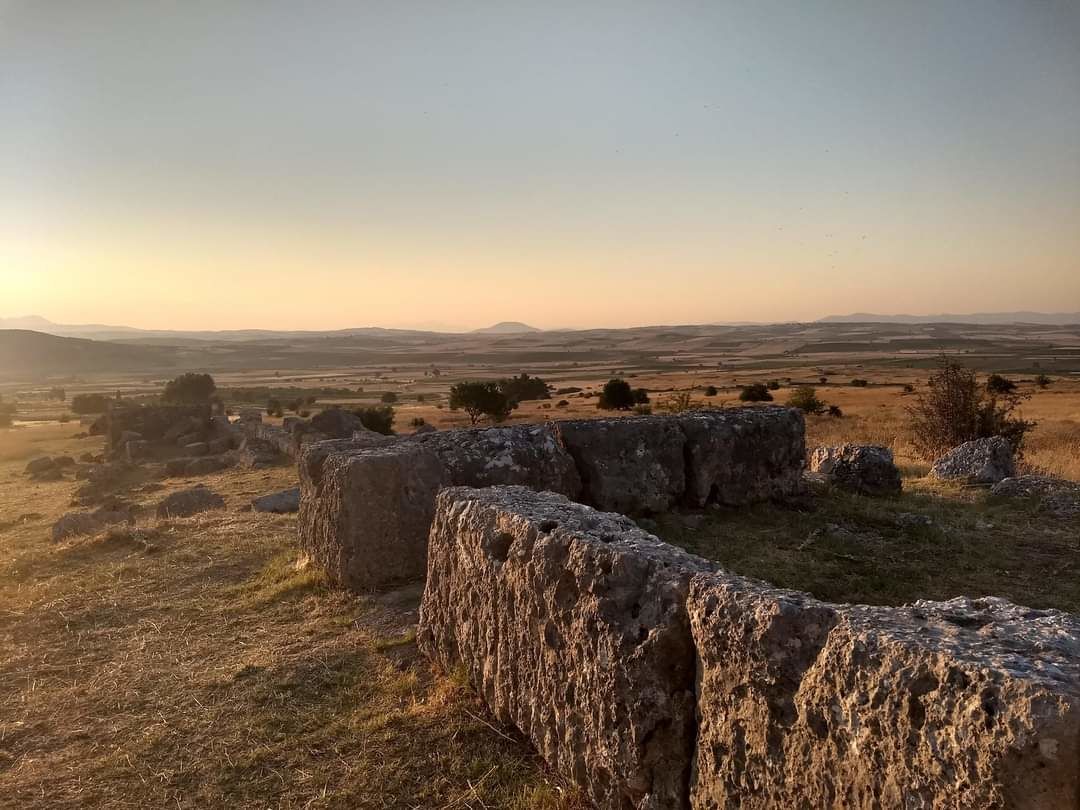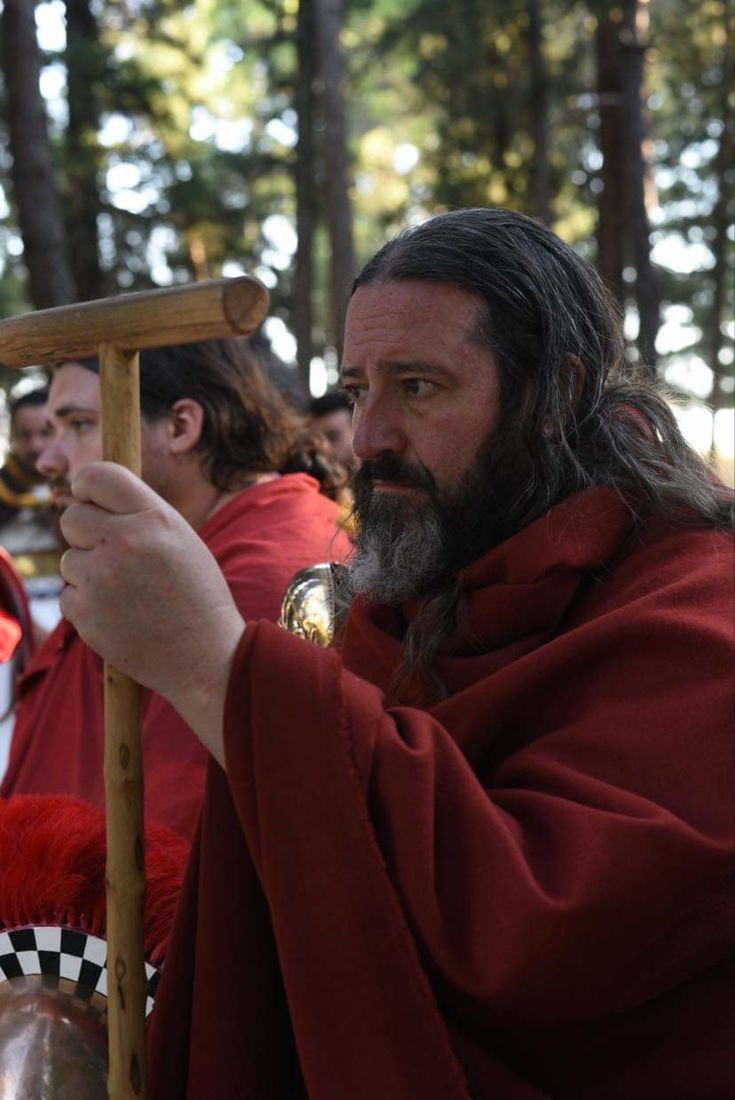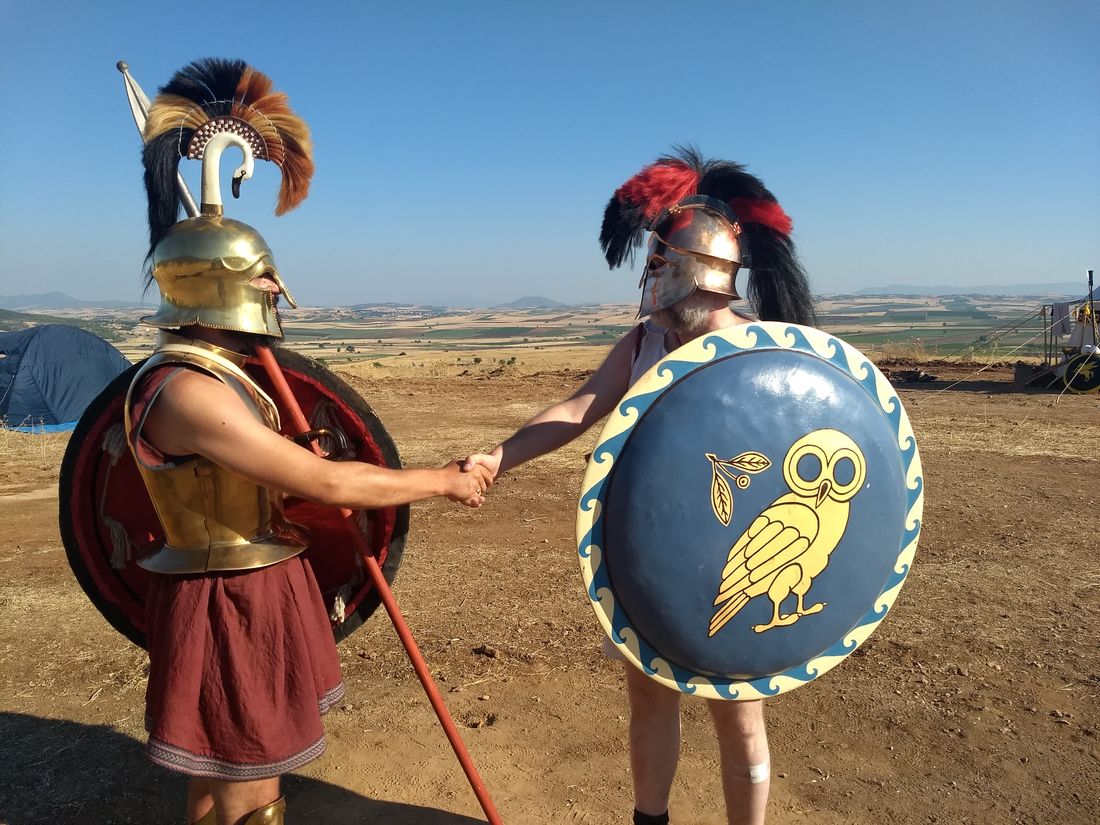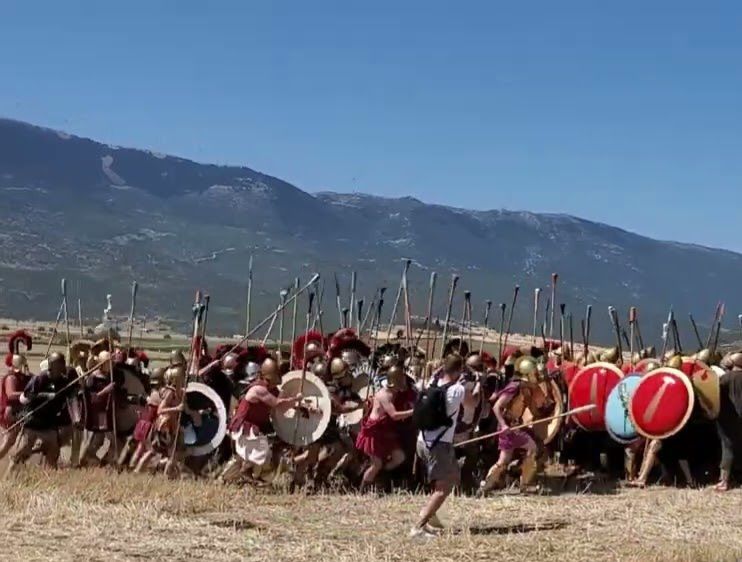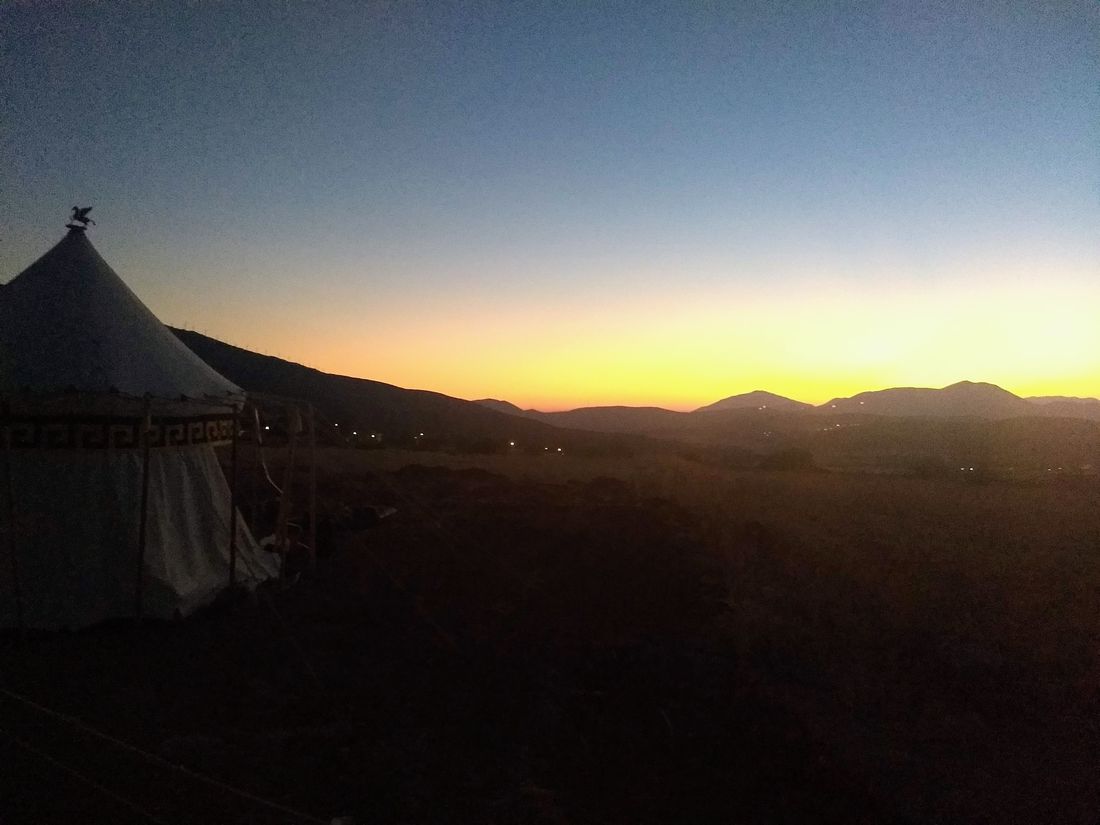 https://eleftherostypos.gr/politismos/anaviosan-ti-machi-ton-plataion-2-500-chronia-meta
Following the battle of Plataea 2,500 years Anniversary, the attached article written by a leading Archaeologist from the Ephorate of Thebes, Archaeological Museum of Thebes, Boeotia Greece. Describes in detail to a Greek audience about the the benefits of Living History Reenactment in Greece, the issues of revival, how it's portrayed, the complexities of perception viewed by the Orthodox Church, Political institutions and the Hellenic Public. A very in depth analysis, defending Ancient Historical Revival in the Country of origin and opening the door for future Living History Reenactment in Greece.