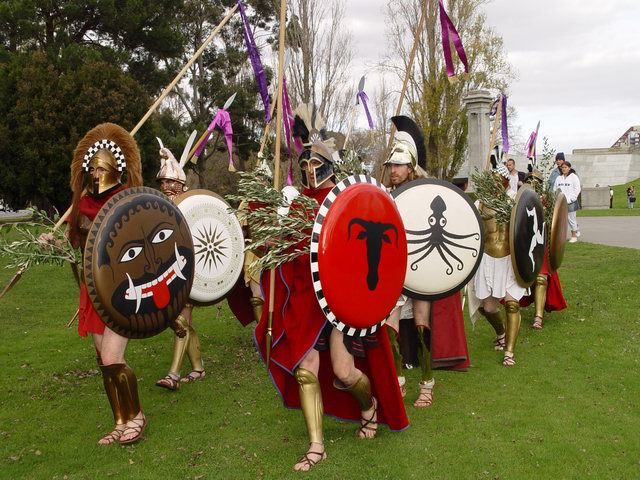 2004 Athens Olympic Torch Relay Melbourne
300 Premier at IMAX Melbourne 2007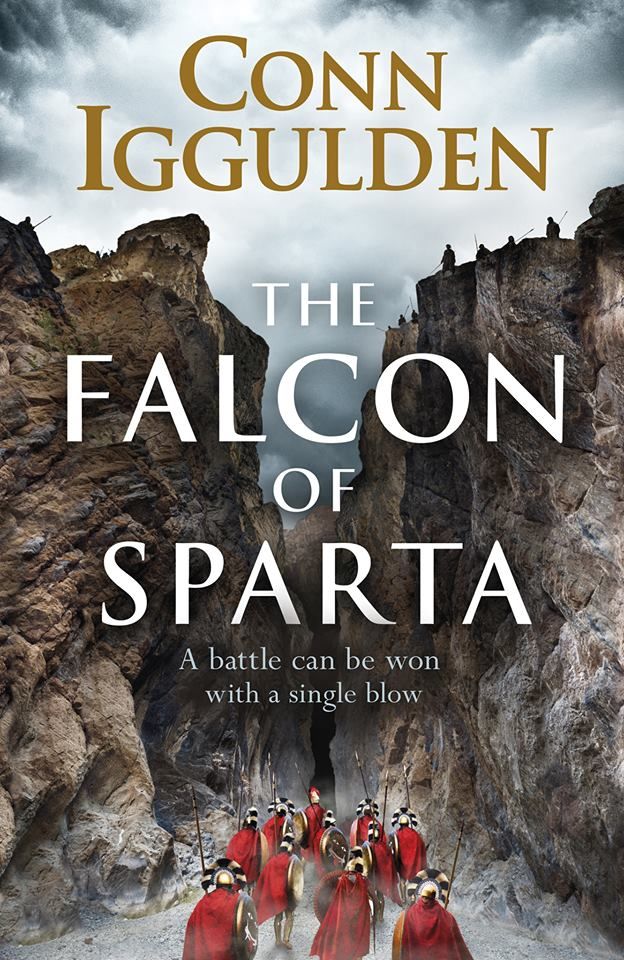 New book by Con Iggulden, Number '2' in the UK Bestseller List 2018 , Ancient Hoplitikon of Melbourne Inc. Featured front Cover.
THE FALCON of SPARTA, Masterfully depicts the ferocity, heroism, and savage bloodshed that was the Ancient World.
IN THE ANCIENT WORLD, ONE ARMY WAS FEARED ABOVE ALL OTHERS.
401 B.C.E The Persian King Artaxerxes rules an Empire stretching from the Aegean to northern India. As many as fifty million people are his subjects. His rule is absolute. The sons of Sparta, those whose fathers and grandfathers fell at Thermopylae and perished in the Peloponnesian Wars, work as mercenaries for Persian princes eager to play the game of thrones. When Cyrus the Younger, brother to the Great King, lays claim to his fathers crown, he does so with an elite army of Spartans at his side.
Yet battles can be won - or lost -with a single blow, Princes fall. And when the dust of civil war settles, a small band of Spartans are left stranded in the heart of the enemy's Empire, without support, without food and without water. Far from home, surrounded by foes, it falls to the young soldier Xenophon to lead the survivors against Artaxerxes' legendary Persian warriors.
New Novel release for 2020, Ancient Hoplitikon of Melbourne Inc. Credited Cover.
ON THE PLAINS OF MARATHON AN ARMY GATHERS.....
490 B.C.E. King Darius of Persia has brought about a Golden Age , a world of prosperity and peace. He would make the Greeks part of that greater nation, if they would just lay down their spears and shields - and call him king.
The people of Athens have known tyrants before. Instead of kings, they have the Assembly, where each man can vote and be heard. Though a vast empire shakes the earth, they will not give up what they have won.
When the enemy comes, Athenians march to a place known as Marathon. Those present will set the path for all Greece: Aeschylus the playwright, Themistocles the self-made man, Aristides the Just - and Xanthippus, father to Pericles.
In time, another son of Persia will decide their fates. He will bring a great host, a leviathan of land and sea. Yet as waves crash against the shore at Thermopylae, a small force may yet choose to stand against him - and refuse to give way.
Filled with political scheming, invasions, treacheries, ambition and honour, The Gates of Athens is the story of those who chose to resist tyranny - and by doing so, changed the course of history.